Why We Walk
We walk for the children and families treated at the Division of Pediatric Hematology, Oncology & Stem Cell Transplantation at Columbia University Medical Center.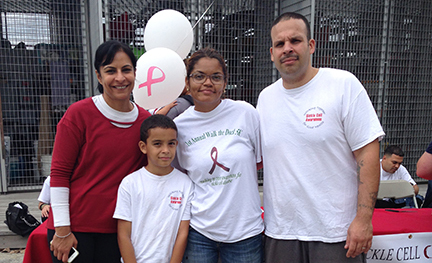 "We walk as a family to reach out to other families affected by SCD!"
And here are some other reasons people choose to participate in the Walk:
"I walk to thank my brother for donating stem cells so I could be cured."
"I walk in honor of my sister's strength coping with sickle cell."
"We are all walking as a family to support my son's friend at school living with Sickle Cell."
"We walk because we believe in research. We believe we can make sickle cell disease a thing of the past."
"I walk because I love the nurses!"
Why do you walk? Tell us here.