About Us
Hope & Heroes funds the life-saving work on childhood cancer and blood disorders at Columbia University Irving Medical Center including cutting-edge research, support for families, and care that always puts children first. Columbia is home to the largest and most comprehensive pediatric oncology programs in the country, and one of the largest centers in the nation for stem cell and bone marrow transplants. Our highly-skilled medical staff offer patients the most advanced treatments including the latest chemotherapy and radiation regimes, immunotherapies, and personalized medicine.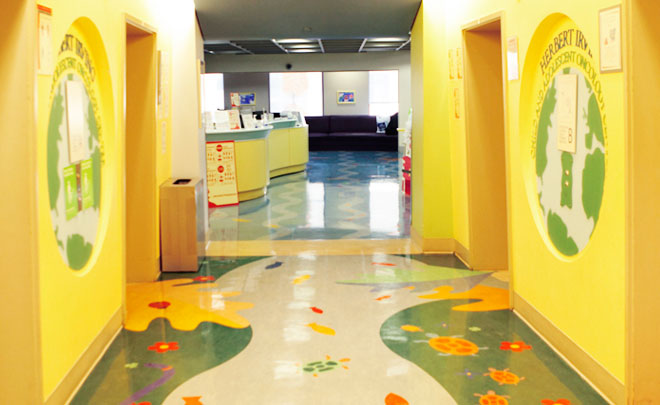 Outpatient clinic in Herbert Irving Pavillion / Hope & Heroes
With support from Hope & Heroes, Columbia's world-class research teams are leaders in the development of new treatment approaches, diagnostic methods, and cancer prevention techniques for childhood cancer and blood disorders. We also help provide pediatric cancer patients with integrative treatments and supportive care with the goal of providing personalized care for each child and family from day one and continuing throughout the rest of their lives. These services are offered at no additional charge to our patients.
To learn more visit our website: HopeandHeroes.org.