Walk Chair: Freddi Pollack Ford and Family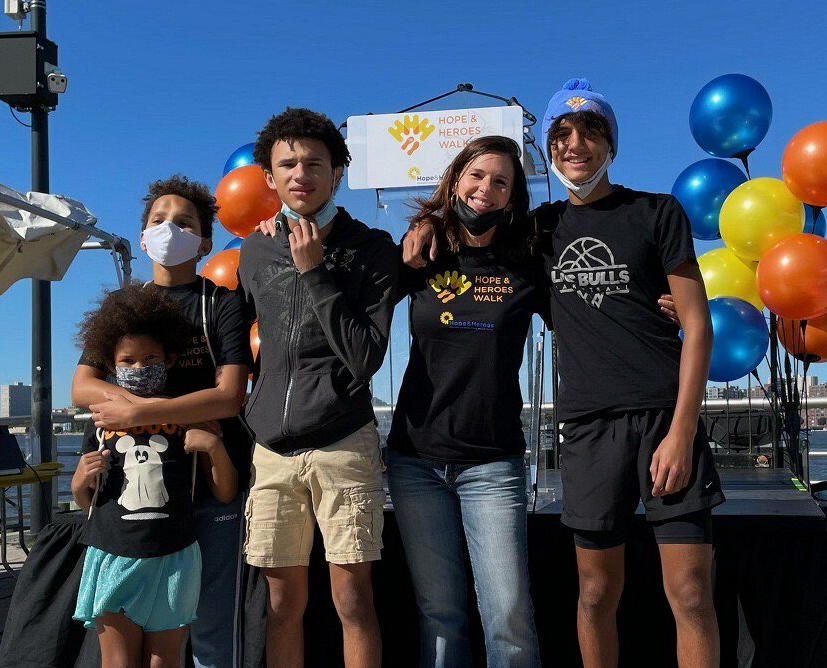 We are excited to announce the 12th Annual Hope & Heroes Walk will take place on Saturday, September 10th at Pier 16.
The Hope & Heroes Walk is our annual community event, where passionate teams representing all areas of the community gather to raise awareness and funds that help us to ensure that our patient children have the best chance to overcome their disease without missing out on their childhoods.
Families facing a childhood cancer or blood disorder diagnosis need our support now more than ever. The Hope & Heroes Walk is your chance to show that we are there for one another, fundraising, offering support and advocating for the best research and care for our children. And, you'll have a great time doing it!
Sign up today to help save lives and join us as we continue to go the distance for kids with cancer and blood disorders. Registration is free.
We look forward to seeing you on September 10th as we celebrate, honor, and remember those touched by childhood cancer.
Donate:
Find a Participant or Team:
Participate: